New DocJohnson iQuiver!
We are coming up to the end of masturbation month and we have another new toy for the books!
Meet the DocJohnson iVibe Select iQuiver!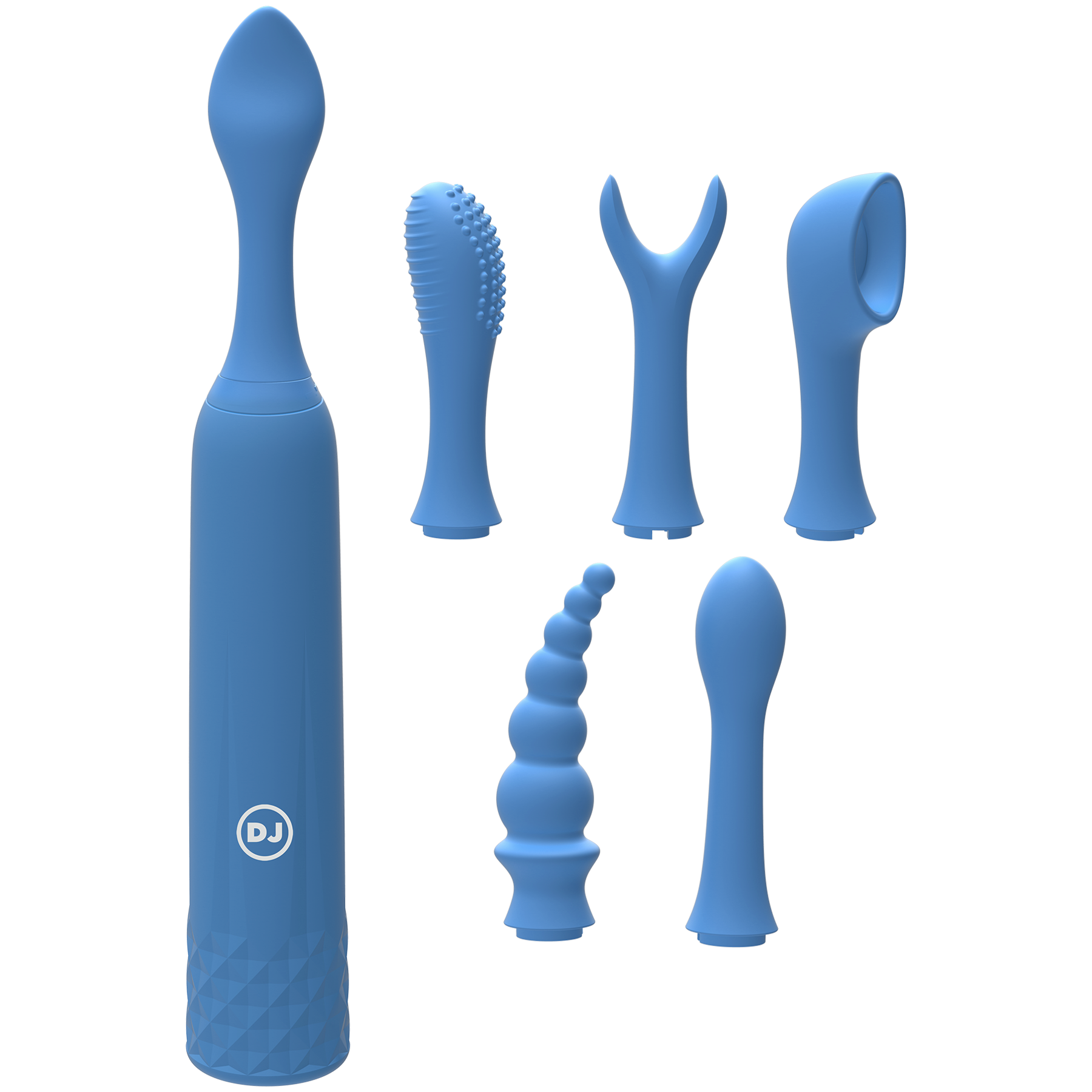 We were pretty excited to see what this guy offers and we were not disappointed! the iQuiver has 10 vibration functions, rechargeable with a play time of an hour, and has 6 interchangeable heads!
Yes! Interchangeable heads! Each different from the last and made to give different sensations!
Two of the heads are made to 'encase' the clitoris and give a more dispersed vibration.
One head is beaded and curved that is great for g-spot stimulation.
The other three heads are perfect for pinpoint clitoral play.
The iQuiver is slowly becoming one of my favorite small toys. To compare, my favorite toy is the Sensuelle Baelii because of the tip being amazing for g-spot and clitoral stimulation.
I think that is fantastic for travel because of its small handheld size. I also really enjoy the versatility of the toy with the different heads because it allows me to choose how the toy is used during use.
This toy gives off pinpoint, buzzy surface vibration that is decently intense and does its job well. My favorite head is the one that looks like a little mouth and encapsulates the clitoris.
The size of this toy makes it perfect to be used during intercourse, foreplay, and solo play. The iQuiver is a perfect addition to any kind of bedroom action and highly recommended.
Written by Charlie
I have been a certified sexual health expert here since November 2018. I enjoy sharing my knowledge and even learning some more along the way!