Should Couples Try Vibrating Love Rings?
Why Vibration during sex?
Why, because its fun! But that isn't the only reason. Did you know that only 30% of women can have an orgasm without clitoral stimulation. So how does a vibrating ring help. Since the man is wearing the ring, he can feel the vibration as he wears it. The vibration on a man, in the beginning the vibration feels so good, it almost feels too good. But as time goes on, if the vibration is strong? It will help desensitize some and help the man last longer. Below are our 3 favorite Vibrating rings and why we like them.
 
This is by far our best selling vibrating ring. It's has a nice and stretchy so it fits most men very well. What we really like about this ring is the shape. It has a very large surface area of vibration. Why is this important? Because a larger surface area give the female a better chance of orgasm when using a ring. These rings usually work best when the female is on top. this way the female can place herself right onto the vibration. The 3rd thing we like about this ring is how strong the vibration is. Not too buzzy and yet a deep vibration to penetrate into the nerves of the clitoris. We would recommend this ring to any couple

It is like the Roq on overdrive. Same great vibration that is deep and rumbly. The Roco is a double ring to not only please your female partner, but to also intensify your pleasure. Each piece has separate motors that can be controlled individually from each other. The silicone has a nice stretch to it, so fit is comfortable. Just like the Roq, the large surface area allows for a wider reach of vibration.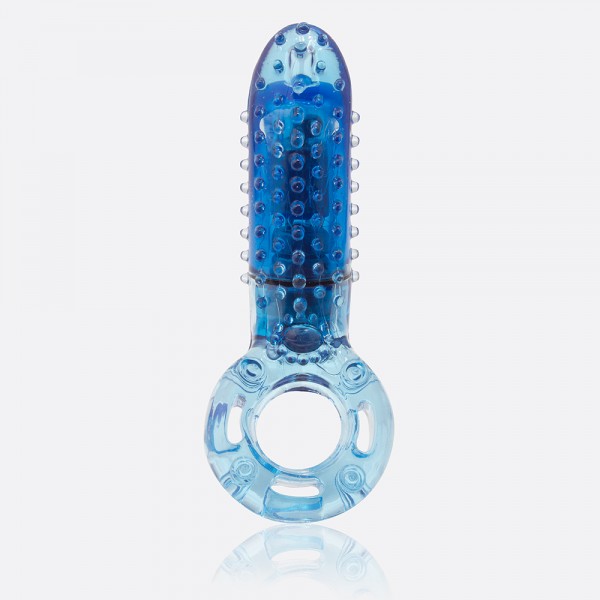 Never tried a penis ring before? The O Yeah is a good place to start, especially if the other two have peaked your interest. It may only have three settings, but it is sure to please. Its motor is vertical to ensure the perfect amount of clitoral contact. The ring is super stretchy and fits snuggly in place. Again, perfect for beginners and highly recommended.
So, if you are a beginner with bringing toys into the bedroom or your are seasoned but looking to spice things up, love rings are a good addition to the bedroom.
Written by Tim Sizemore
Have been owner of Intimates Boutique

 

for 20 years. I am certified in sexual education and sex toy expert. Sharing my knowledge is one of my biggest passions. Hope you enjoy the information.
|
Posted on November 20 2020